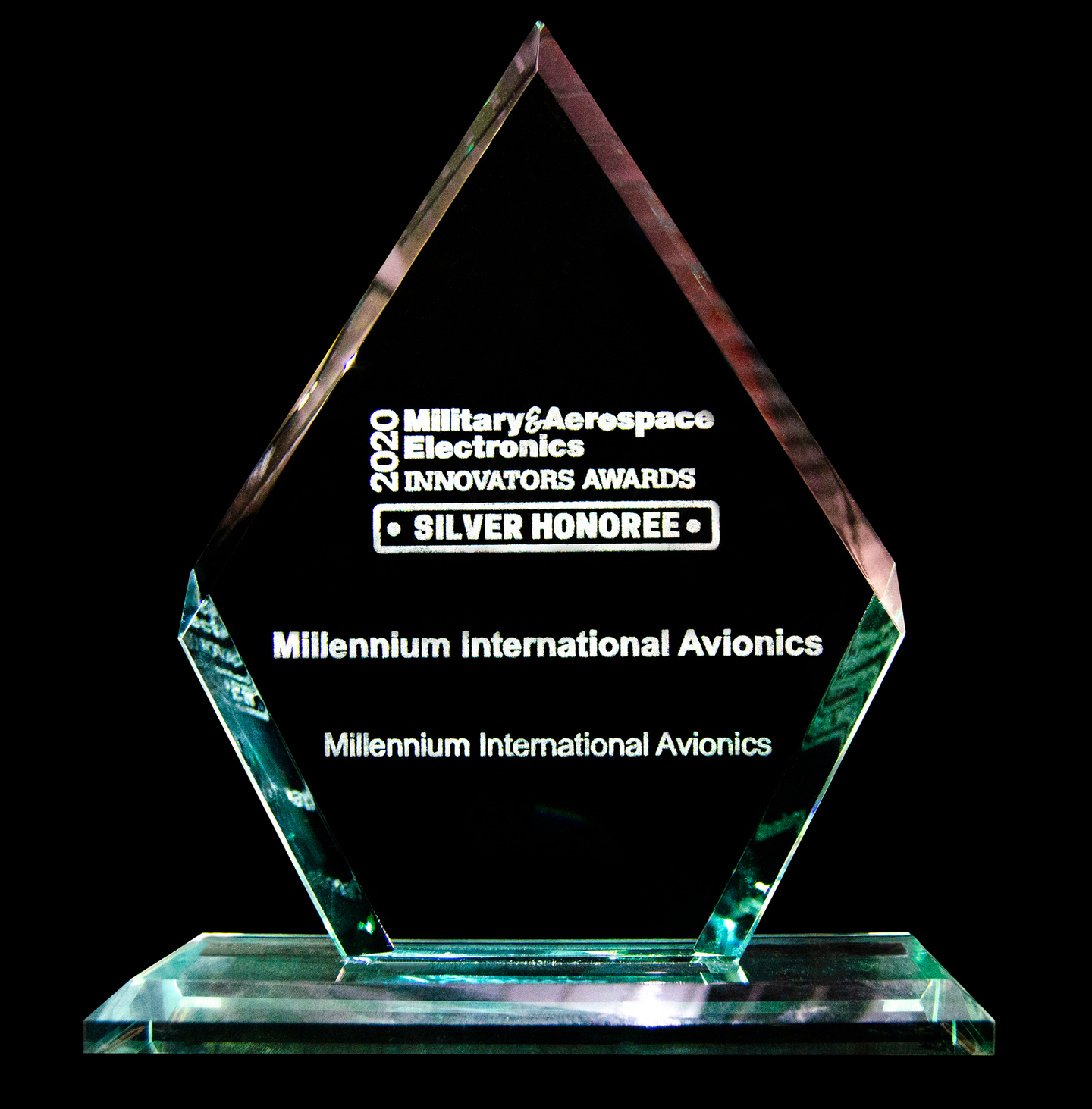 Lee's Summit, MO, February 23, 2021 – Millennium International Avionics is pleased to announce the acceptance of a 2020 Military and Aerospace Electronics Innovators Award for their MCDUs and their unique repair process to mitigate OEM obsolescence.
An esteemed and experienced panel of judges from the aerospace and defense community recognized Millennium as a Silver award honoree for their continued support of obsolescence of 5 ATI LCD displays used in aviation such as the GE/Smiths MCDU and other primary flight displays used in both commercial air transport and military applications. The unique engineered repair consists of new glass for the LCD screen and LED backlight (replacing the CCFL), all completed onsite in their Class 100 Clean Room.
"On behalf of the Military & Aerospace Electronics Innovators Awards, I would like to congratulate Millennium on their Silver level honoree status," said Military & Aerospace Electronics Editor in Chief John Keller. "This competitive program allows Military & Aerospace Electronics to celebrate and recognize the most innovative products impacting the aerospace and defense community this year," Keller continued.
"We are honored to receive such a prestigious award from an esteemed publication, and excited to offer alternative repair options much like our previous that will significantly increase the overall lifespan and operational reliability of these 5 ATI displays," said Claude Peoples, Senior Vice President, Millennium International Avionics.