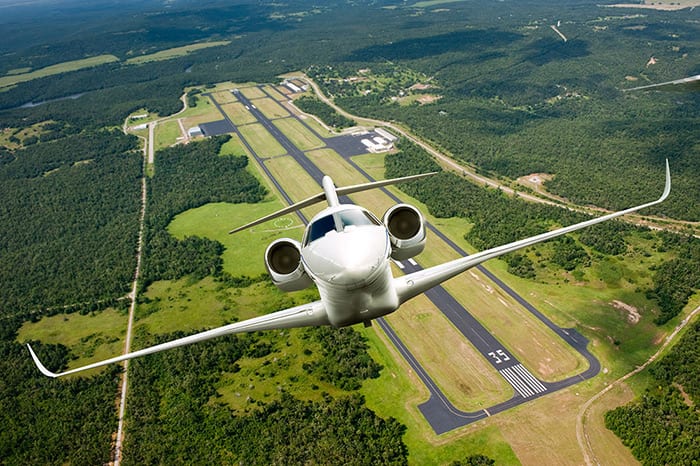 Founded in 1997, Millennium International, LLC is an FAA and EASA approved Part 145 Repair Station specializing in the repair and support of new generation and legacy avionics systems and components. The company provides a wide range of services on glass cockpit (LCD & CRT) displays, TCAS, WX radar, Nav/Comm and more. Applicable markets include corporate operators, fleet operators, Part-135 charter operators, avionics brokers, military, rotor wing and commercial air transport segments.
Our quality commitment is to exceed expectations by keeping your avionics Maintenance Cost per Flight Hour to an absolute minimum and provide the longest support in the market.
Our OEM-trained staff, including test engineers, has an average of 13 years of experience per person. Using the most advanced OEM approved Automatic Test Equipment, we can diagnose and repair systems with expedited turn times and the best overall pricing.
Our excellent customer service extends to offer detailed analysis on trends and reliability notifications on specific units, providing customers with timely updates. This best in class service allows customers to focus on their business, not repairs.
Quality, Experience and Excellence in Avionics repair and support is our commitment to each of our valued customers!
At Millennium International Avionics, we continue to build on our foundation of innovative avionic solutions for the aviation industry. Our services and support cover a wide range of customers from Business, Commercial Air Transport, Military, to High-End General Aviation. We support more than 1,000 avionic customers and facilities worldwide, and provide extensive services for the support, repair, overhaul, and operational needs of flight support organizations of every size.
Together with our clients, we are creating a future where our support for avionics solutions works to improve the bottom line of all of our customers. By designing leading-edge support technology, we offer strategies that empower our customers by offering the best-in-class service, allowing them to manage and engage in their support needs. Our capabilities are developed with customer demand in mind, so they can focus on flight operations, not OEM's costly upgrades due to parts obsolescence.
We will continue to contribute to innovations in leading edge Repair, Overhaul, Exchange, Sales, and Support to our Aviation Community.